12 Months Diploma
Become a Professional Pastry Chef!
This 12 Months, Level 2 Diploma in Food Preparation and Culinary Arts – Patisserie (8064-02) Course accredited by City and Guilds, London(U.K) is ideal for anyone looking for a successful career in Bakery, from new starters to experienced professionals. A combination of theoretical and practical classes, this extensive course gives a thorough insight for learners about the various techniques prevailing in the industry.
PARTNERS
Our Placement Partners
"You Will be our next Chef by attending our program"
12,000+ people have taken our course & transformed their lives. 😁
Grand Total: Rs.6,99,000 6,49,000
(Total:Rs.5,50,000 +GST(18%)-Rs.99,000 )
0
+
Years Of Continued Excellence
0
K+
Our Students Trained Globally
0
+
Students Placed Internationally
0
+
Associated Product Partners
OUR TEAM OF PROFESSIONALS
Best Chefs of IBCA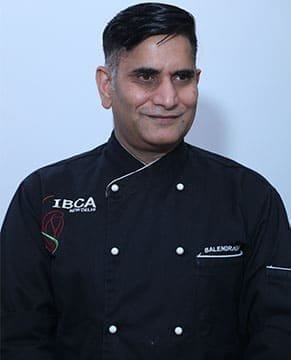 DR. BALENDRA SINGH
Director & Executive Pastry Chef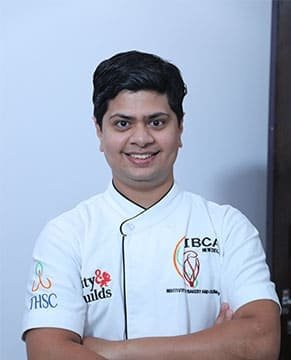 CHEF DEEPAK CHAUDHARY
Pastry Chef
CHEF SATISH CHANDRA
Sous Chef Instructor
CHEF DIKSHA KHANDELWAL
Chef Instructor Bakery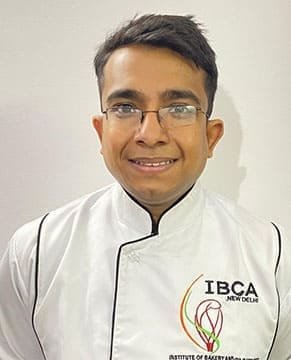 CHEF PRATEEK AGGARWAL
Pastry Chef
Frequently Asked Questions
( FAQ )
We have tried our best to answer all the frequently asked questions. For further queries please call/email us. Our amazing support team will reply within 24 hours!🙂
1. Do you have any other branches?
Yes, Institute of Bakery and Culinary Arts has 2 branches. One is located in New Krishna Park, Vikaspuri, New Delhi and other is located in DDA Flats, Vikaspuri, New Delhi.
2. What kind of courses do you offer?
We offer specialization in two major disciplines of food: Culinary and Patisserie. The courses are Full Time and Short Term. You can choose the course depending on whether you want to make a career in the culinary/Bakery industry or you want to learn it as a hobby. The full-time courses are meant for those who want to work for 5-star hotels, leading restaurants, and bakeries or who want to open their own venture. Hobby or Customised courses are meant for those who wish to learn the skills to enhance their passion.
3. Have very little or almost no knowledge about food/ Baking. Should I take admission?
Yes, absolutely you can. These courses start from basic information, which students can gain knowledge for further making learning curve to craft a career in Bakery or Culinary Arts
4. Is your courses 100% eggless?
We follow international cuisines, and eggs are used in most of the recipes. (our course is 70% egg-based and 30% eggless). Whereas most of the bakery products with egg-based have no replacement for the same.
5. What are the eligibility criteria required to join?
A student should be at least 16 years of age and have basic knowledge of English. There is no maximum age limit. He /she should have completed his/her 10th class.
6. How Can I pay my fees? Do they accept instalments?
Yes, IBCA is connected with top Hotels/restaurants where students go for training and placements. Students have to go through selection trials and interviews, which are held at the end of the course.
7. Does the Institute assist in placement?
Yes, IBCA is connected with top Hotels/restaurants where students visit the Hotels/restaurant training and placements. Students have to go through selection trials and interviews, which are held at the end of their respective duration.
8. What does Level 3 from City & Guilds, London Signify?
City & Guilds, London certificates are recognizable in 150+ countries. Across India and internationally, these certifications allow you to apply for top professional jobs and pursue further studies in foreign universities. IBCA has also been upgraded with Level 3, further enhancing our Institute's reputation among the top-tier learning centers for offering supervisory skills to students.
9. Does IBCA offers weekend courses?
Yes, hobby classes and specific courses are arranged on weekends depending on the group formations.
10. How is the fees structured for a specific course?
Course fees comprise of the regular charges that include tuition fees, ingredients, use of equipment, custom dresses, material, and taxes. Each course will have a separate fee structure mentioned in the specific brochure10
11. What are the opportunities here for BHM (Bachelor of Hotel Management) graduate?
With BHM, a student is asked to follow the routines of all the four major branches, i.e., Front Office, Housekeeping, Food & Beverage, and Food Production. This adds more pressure and limited opportunities for students to become experts in any specific skills, whereas courses offered by IBCA are well suited to personal skills, which will aid them in easy integration in defining their career in Bakery.
12. Will your institute help with bank education loans?
No, the Institute does not offer any bank loans; however, students in the past have secured a bank loan basis on registration documents that they receive once they join our courses.
13. How is your institute different from others?
The teaching is almost 100% Hands-On – every student has to make their own product.
All chef faculties have worked for leading hotel brands and are now working full time with the Institute.
18 Month Certificate Program
This 18 Months, Advance diploma Bakery Level-3 IVQ Diploma in professionals Patisserie (7120-33) is accredited by City and Guilds, London. .