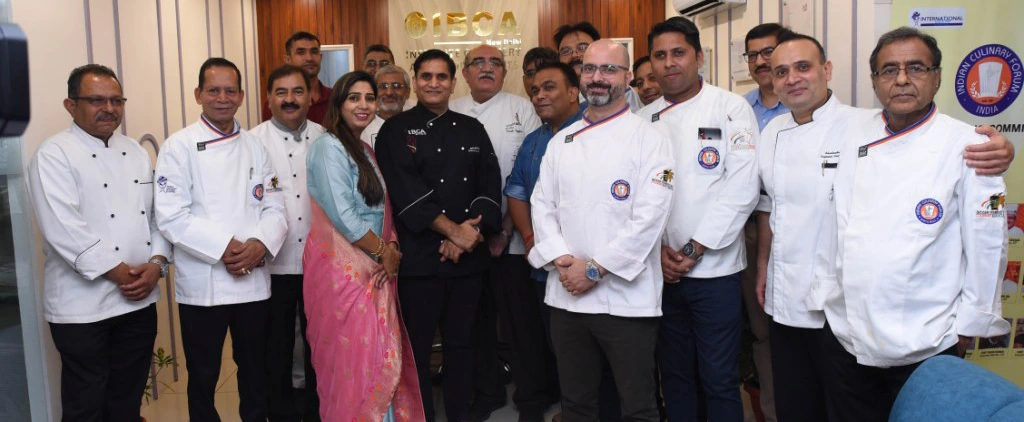 Who We Are
IBCA is a leading institute in teaching and learning for comprehensive Bakery and Culinary programs with national and international certificates. Accredited with City & Guilds (London), Tourism and Hospitality Skill Council, India (THSC),  National Skills Development Corporation, India (NSDC), and London Academy of Professional Training (LAPT).
We have top industry experts who have gained a wealth of experience in this industry to prepare the next generation for upcoming challenges in their Bakery and Culinary Arts careers. All our Courses follow an international curriculum to give students the right exposure for equipping them with the highest standards. IBCA follow strict guidelines that instil discipline and aptitude in students to prepare them as per the prevailing industry standards.
ABOUT US
What We Do?
We transform amateurs with little or no knowledge of Bakery and Culinary Arts into hard-working professionals who are ready to compete in this challenging world of crafting their own careers. IBCA provides them with suitable opportunities to uplift their amateur career with professional guidance.
Our Bakery and Culinary Arts Instructors share their knowledge and a wealth of experience and pave the path for students to take their skills to the next level. We provide them with excellent training and methods being applied as per the international standards so they can stand among the top professional chefs worldwide and feel proud of their skills.
ACHIEVEMENTS
Our Achievements
IBCA is one of the leading schools of its kind in North India. We have 6+ years of experience in the field of bakery and culinary arts and trained more than 12000 students globally. At IBCA, we assure you that we will provide guaranteed job placement as we have 120+ associated product partners. We have placed more than 150 students internationally who have learned the skills of top chefs and the best.
0
st
School of its kind
in North India
0
k+
Students trained
globally
0
+
Student placed internationally
0
+
Years of continuedexcellence
0
%
Guaranteed
job placement
0
+
Associated product partners
Why IBCA
IBCA has become an excellent platform for newbies to learn and master the field of Bakery and Culinary Arts in their sophisticated courses. All courses have a standard curriculum to give students guidance in various methods, processes, preparations, and building recipes from scratch. Bakery and Culinary Arts recipes are articulative, precise, and require precise skills for which students must take the initiative in learning the basic concepts. All students are given equal opportunities to learn and master the basic concepts of the bakery to grow their professional skills.